Moving forward together COVID-19 Safety
Jul 27 , 2020
It has been a roller coaster ride over the last few months and we would like to first and foremost thank all of our customers for your patience, compassion, and support thus far.
As the world has changed around us we have done our very best to keep you and our staff safe and healthy, while also being able to provide food security in the meat industry. We stand proud with our fellow butchers across the country in providing you quality meats to feed your family and loved ones during this difficult time.
Throughout this situation we have made many adjustments to our shopping experience. At one point we even took a small step backwards when we felt it was warranted so that we would be able to again move forward together towards a safe shopping experience. Every decision during this time has been made to ensure 2 objectives.
1. Food security for Norfolk County and surrounding areas
2. The safety and well being of our staff and customers.
Now we are taking another step forward. With the opening up of our region to the stage 3 level and with it increased numbers of gatherings permitted, our municipality has voted to make face masks in enclosed spaces mandatory as of August 3rd.
Here at Townsend Butchers, we have decided to implemented our face mask policy effective immediately. This means that all customers whom wish to enter the building are required to wear a mask that covers their nose and mouth.
If you are unable to wear a mask for any reason we will be happy to assist you through our curbside service. You may call ahead to place your order for pick up or shop online anytime.
If you have any questions about our in-store policies please contact info@townsendbutchers.com
Stay safe, stay healthy
The Townsend Butcher Team
Drive-In Service Hours
Mar 27 , 2020
Drive-In Service Hours
Place your order and plan ahead.
All orders will be slotted for pick up between 12pm and 5pm Monday - Saturday.
We need a minimum of 24 hours to prepare your order.
You will be automatically slotted into the next available time slot for pick up unless otherwise requested. Our staff will confirm your pick time with you when confirming your order.
We encourage you to plan ahead. If you have a preferred day/ time for your order just let us know and we will do our best to accommodate where possible.
Per our social distancing procedures, we will no longer be taking orders in person.
Please call 519-426-6750 and a member staff will be happy to assist you.
Thank you so much for your patience and understanding during this time.
Serving You Better During COVID19!
Mar 27 , 2020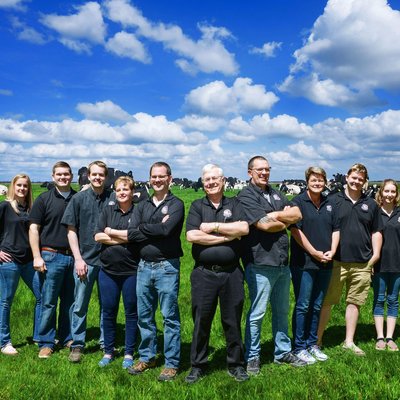 Serving You Better During COVID-19!
As the landscape of the COVID-19 continues to change, we are continuing to adapting our service to better protect you and our staff. We are striving not only to meet the basic requirements of social distancing but to exceed them. With safe practices that provide continued access to food products for you and your family, we are doing our part to help flatten the curve for Canada.
How does our Drive-In Service work?
You can place your order by phone, through Facebook Messenger or email. We request all orders are prepaid prior to pick up. Please discuss your payment options with one of our team when placing your order. All orders require 24-hour notice before pick up.
Our Team member will confirm your order and let you know the day and time you can arrive for pick up.
Pick up hours are between 12pm and 5pm Monday - Saturday.
Drive to our location at 419 14th street Simcoe.
From your vehicle, dial 519-426-6750 to let us know you have arrived. Make sure to confirm the make/model, colour and license plate number (if possible) of your vehicle. Pop your trunk. Please wait inside your vehicle.
A member of our staff will come out with your order and place it directly into your trunk. They may need to speak to you to confirm, please remain in your vehicle.
Want to know more about how we have been protecting you and staff during the COVID-19 outbreak? Please read our COVID-19 service adjustment timeline:
We unveiled an optional pre-order and Drive-In Service for those customers who were unwell or had been in contact with someone who was unwell. We also stepped up the disinfecting of common touch areas such as our door handles, counters and transaction machines.
Customer volumes increased each day and our dedication to Norfolk Country's food security remained unwavering. We ramped up productions to met demand. Our staff greeted each and every customer with a smile. Even though some had started to use the Drive-In Service our store area was becoming crowded at times and that was putting our customers and our staff at risk
We made the tough decision to move to solely operate through the Drive-In Service. We created and released pricing sheets on our Facebook page to assist our customers in making their selections for orders. These can be found by clicking on the menu tab.
Our first-day of Drive-In Service only, our customers were patient, understanding and thankful that we had their best interest at heart. We closed down early for the day to give our staff a much-deserved break.
During our normal day of rest, we met with our team leaders to discuss each area of the facility, what new procedures we needed and gauge the emotions of our staff. From this meeting, you can rest assured that we have put actions in place to monitor our staff's physical and emotional health and safety very closely. We also made adjustments to our Drive-In Service to better serve our customers and do our part in practicing social distancing.
We are all in this together and only together will we flatten the curve and protect our communities.
Welcome to our New Website
Sep 3 , 2019
Along with the ongoing construction of our Townsend Butchers facility, we've also been busy building a new website to accommodate our ever growing demand for products. Coming soon will be our full online ordering store and recipes section featuring delicious home cooked meals using our delicious meat products!
Please contact us or visit us today as we would love to hear from you!